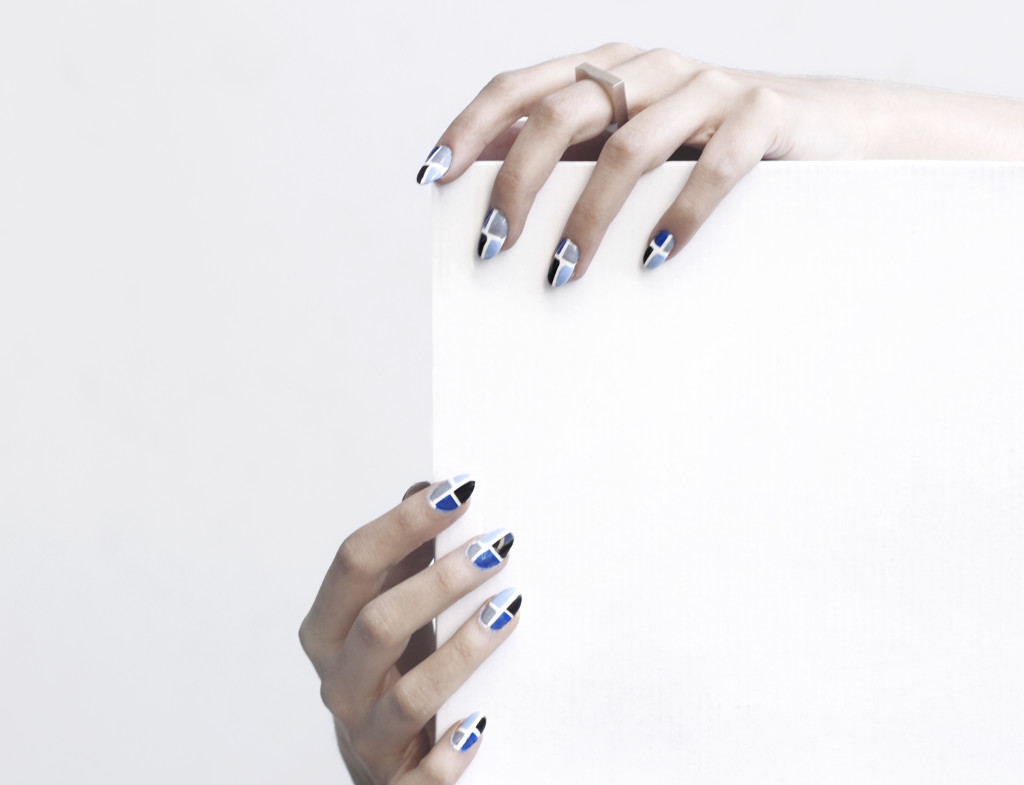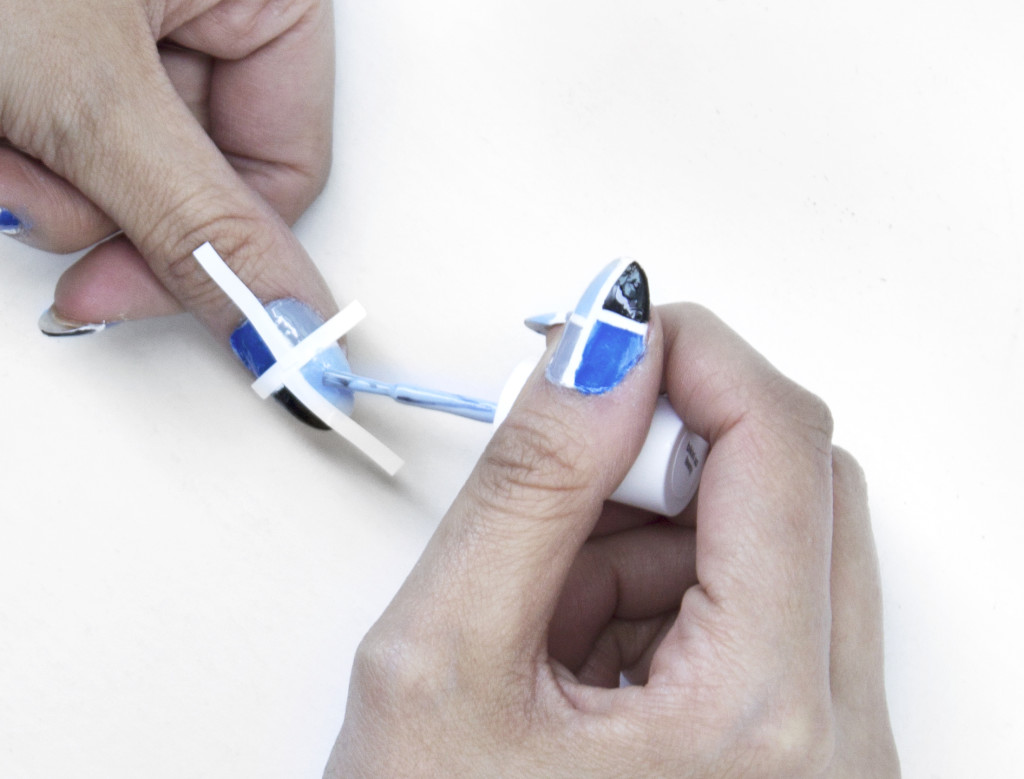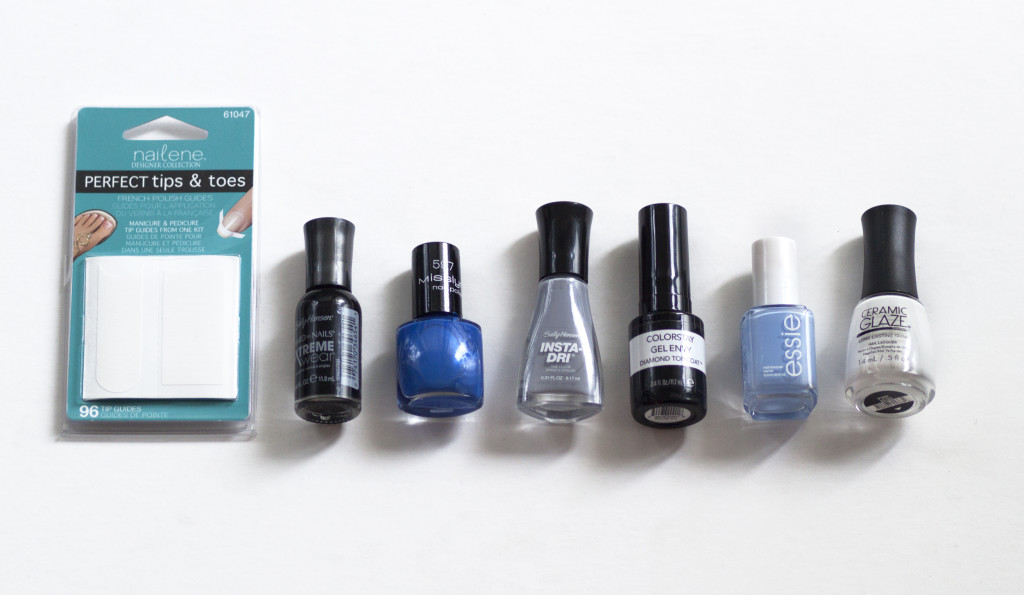 I've briefly mentioned my high-school nail obsession via social media (check some visuals here) here and there. Here's the full story on it: there was a time where I used to be super into doing my nails. I would go for a full set, with crazy intricate designs, every 3 weeks. They were ridiculously long and gaudy…and to be honest, I think I subconsciously shied away from doing anything at all to my nails for years afterwards to compensate! But, I've gotta admit, I really do miss playing around with nail art! I forgot how much fun experimenting with colours, brushes & patterns can be (and how nice it is to have nails that don't look like a boys!). So I'm excited to say that over the next month I'll be doing a fun project with Shoppers Drug Mart called #ManiMasterpieces, where I'll be sharing a bunch of posts via Instagram with my own take on summer nail looks. I'm honestly SO excited to get all creative with it and see what I come up with! My first look, called "Graphic Arts," is one I was challenged to recreate by Shopper's – the original used super bright colours, but obviously I decided to go towards the minimal side. I'm excited that minimalism is back in style, and with the influx of other cool nail trends popping up – from the rise of greys & nudes, to matte topcoats, to gradients – I can't wait to show you guys all the designs I have planned. Make sure to follow along via my Instagram for all the looks!
products: Nailene Perfect tips & toes, here, Sally Hansen Hard as Nails in "Black Out" here, Misslyn nail polish in "597", Sally Hansen Insta-Dri in "Show Steel-er", Essie nail lacquer in "bikini so teeny", here, Ceramix Glaze in "Pure", Revlon Colorstay Gel Envy top coat
Step 1: Apply 2 coats of Ceramic Glaze in Pure and let dry.
Step 2: Using Nailene Perfect tips & toes, divide the nail into 4 shapes.
Step 3: Fill in each shape with a different colour. Slowly remove tape before it dries.
Step 4: Once dry, finish with a clear top coat like Ceramic Glaze Fast Drying Top Coat.
Get your hands on the latest nail looks at Shoppers Drug Mart. Plus, from May 23 – June 19, get 15x the Shoppers Optimum Points when you spend $15 or more on participating nail products.
shoppersdrugmart.ca/nailthelook

Disclosure: This post was brought to you by Shoppers Drug Mart via
Mode Media Canada. The opinions expressed herein are those of the author and are not indicative of the opinions or positions of Shoppers Drug Mart.