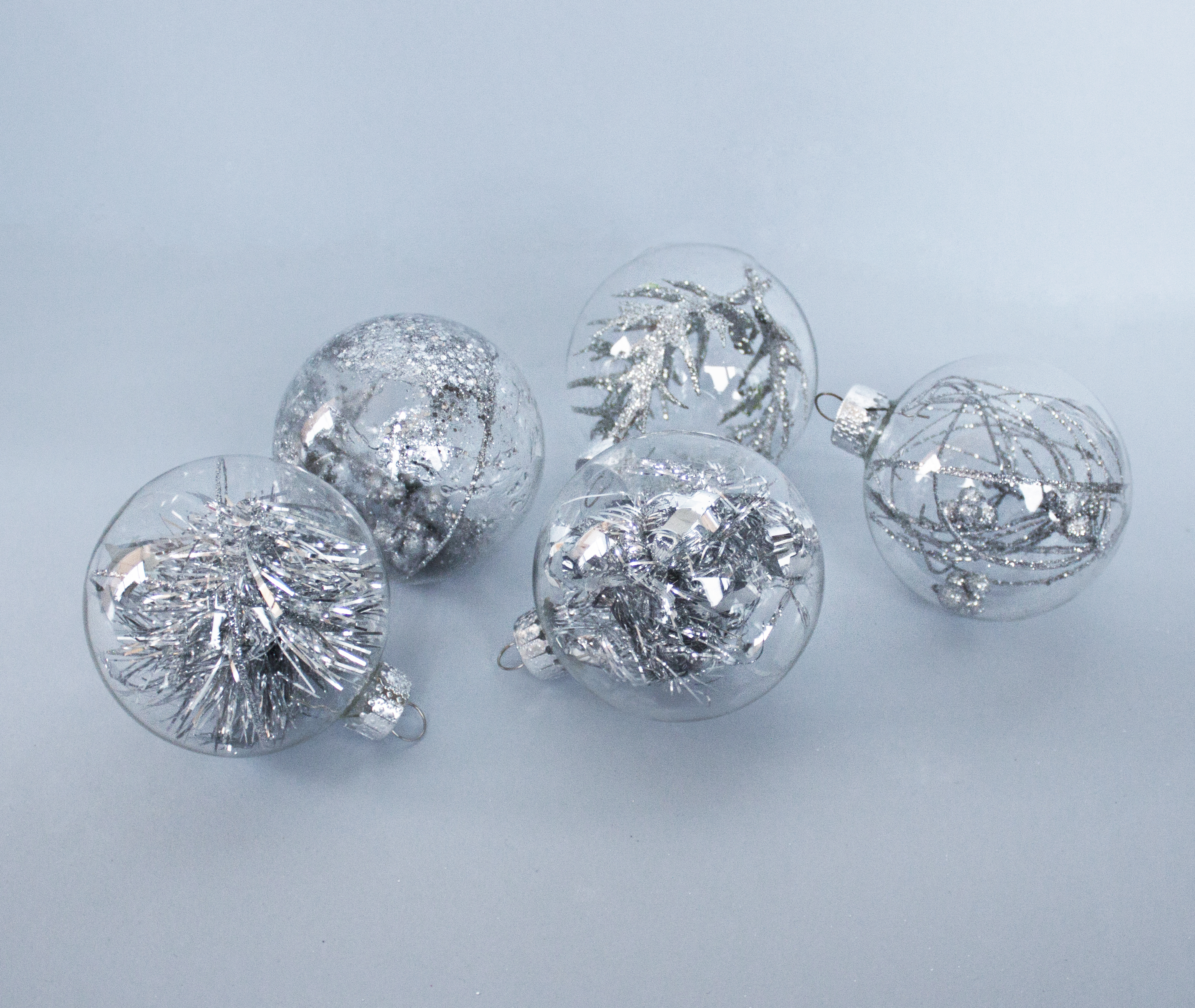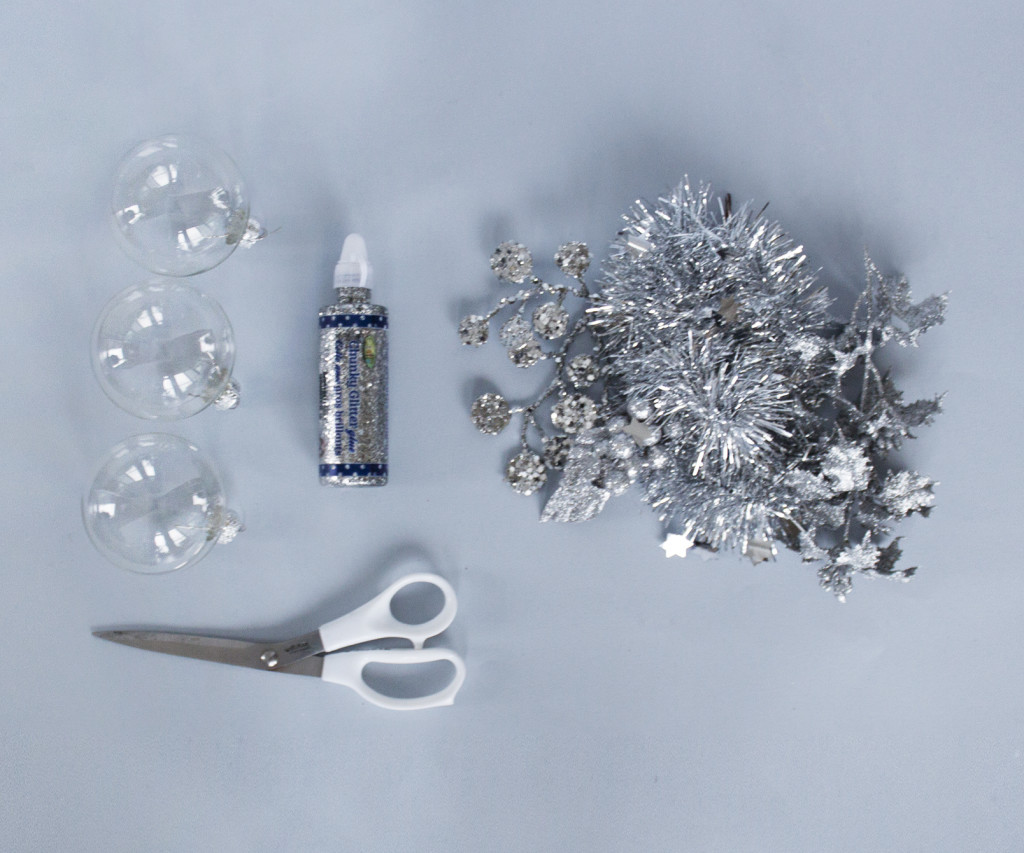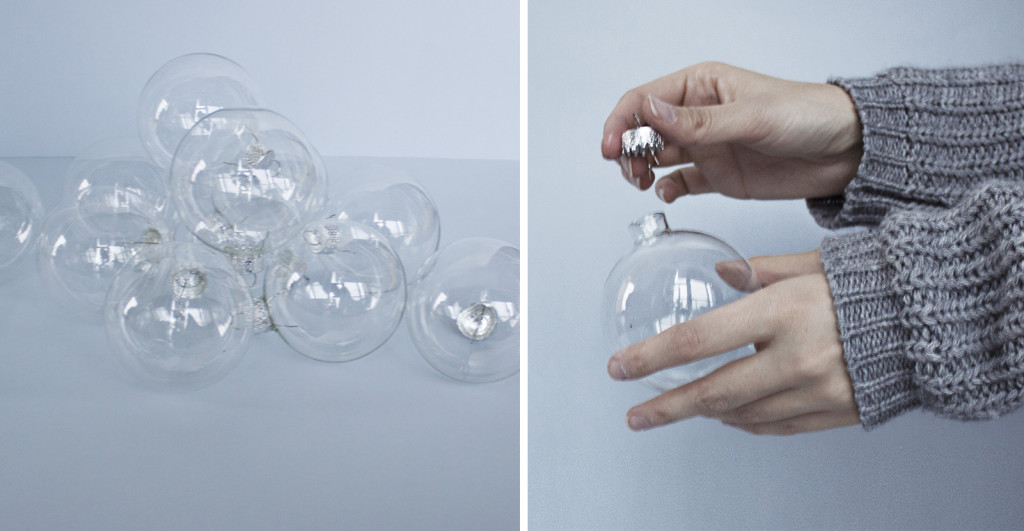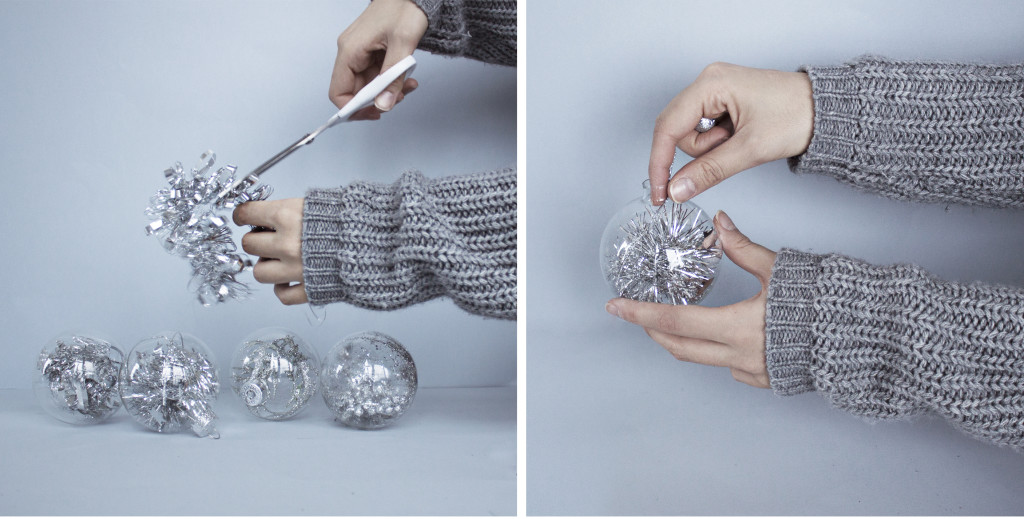 During peak holidays of kitsch (like Christmas), it's easy to get carried away with decorations that are aesthetically questionable…like waving Santas (which happen to also be creepy), candy cane shaped anythings, and glittery red and green everythings. But what about those of us that just want to have a ~minimalist~ ol' time?! I'm not sure I can help with your families' choice in multicoloured Christmas lights, but Forever 21 and I can show you how to make some seriously cool (and simple!) minimal ornaments for your tree.
WHAT YOU'LL NEED:
plain glass balls (I got mine at a craft store)
tinsel
glittery leaves, balls, etc. (I went to the floral/seasonal section in Dollarama)
glitter glue or glitter nail polish
STEP 1: Remove tops from glass balls.
STEP 2: Insert tinsel, leaves, and whatever else you picked up into the opening of the balls. Try pouring some nail polish/glitter glue into the opening and rotating the ball around for a cool pattern. I stuck to all silver because I think it's ~visually effective~ but you can definitely mix colours. You can make them all the same or all different…Experiment! Get creative! The world (or these balls) are your oyster.
STEP 3: Replace the tops when you're done, then hang 'em up!
BTW - this is the sweater I'm wearing in the post!